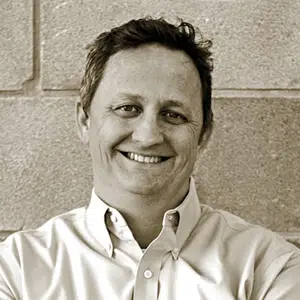 Craig Haley, President
Craig's a superfan of our Brisket Sandwich.
As president of Smokey Mo's TX BBQ, Craig Haley leads the team using his expertise in operations management, customer service, team building and quality control. Before transitioning to his role at Smokey Mo's, Craig served as the chief operating officer at K&N Management, where he administered operations for Mighty Fine Burgers, Fries and Shakes and several Rudy's Country Store & Bar-B-Q franchises.Craig played a pivotal role in the success of Mighty Fine Burgers, Fries and Shakes from the initial concept development to the creation of its processes and beyond, including menu development and operations strategy. With over 25 years of experience, Craig is no stranger to developing innovative strategies to adapt to the changing landscape of the hospitality industry.Craig has utilized his visionary mindset throughout his career, implementing over 150 operational solutions to drive quality sales and uphold customer satisfaction. As a driving force for K&N Management's success, Craig contributed to the group's recognition in receiving the prestigious 2010 Malcolm Baldrige National Quality Award, the nation's highest presidential honor for performance excellence through innovation, improvement and visionary leadership. Before beginning his career in the restaurant industry, Craig attended Texas A&M University. In his free time, he likes to spend time outdoors and travel with his wife and four kids.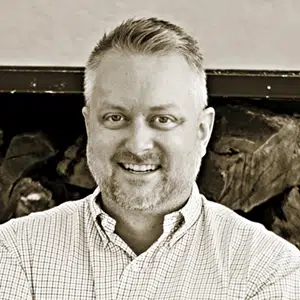 Chad Krause, Director of Operations
Chad's a BBQ Rib man all the way.
As director of operations at Smokey Mo's TX BBQ, Chad Krause has an expansive tool belt of operational management skills and experience in the customer service industry. With his vast management expertise, including serving as an area director for Rudy's Country Store & Bar-B-Q, Chad is committed to upholding the everyday operations of Smokey Mo's to its long standing quality and standard. Through his commitment to customer service operations and innovation, Chad has established various food concepts throughout his career, introducing a food truck and trailer for Mighty FineBurgers, Fries and Shakes to the Austin area. Chad continues his operational successes by overseeing the 11 Smokey Mo's corporate locations across several cities throughout Texas, including Austin, San Antonio and Conroe. When he is not overseeing operations for Smokey Mo's TX BBQ, Chad devotes his time to his family and loves getting outdoors to hunt or fish.
Gina Quiroz, Vice President of Human Resources
Gini's guilty pleasure is Banana Pudding.
As the vice president of human resources, Gini Quiroz oversees company strategic planning and the development of one of its most significant assets: its team. Smokey Mo's TX BBQ remains focused on creating a team that cares deeply about its customers and is devoted to providing outstanding hospitality. Gini is a direct representation of that mission. In her role, Gini is committed to building upon the Smokey Mo's culture and maximizing employee potential by creating an environment of diverse, barbeque-loving individuals that drive the company forward. With over 20 years of experience in operations and the restaurant industry, she continues her success by creating operational systems and processes and aligns the entire team through organized and effective internal and franchisee communication. Gini attended St. Edward's University and holds a master's degree in leadership and change and a bachelor's degree in arts, organizational leadership and communication.
Jon Manes, Director of IT and Facilities
Jon goes "custom" with a Smoked Turkey and Sausage Sandwich.
As director of IT and facilities for Smokey Mo's TX BBQ, Jon Manes has dedicated his time designing and implementing practical solutions in technology and infrastructure to develop a secure environment for business operations. With over 20 years of experience in IT management, Jon balances between business needs and technological efficiency to drive sales and increase performance.
Anthony Lucero, Director of Finance and Franchise
Anthony's very favorite is a Chopped Baker with Jalapeno Sausage.
As the director of finance and franchise, Anthony Lucero manages all financial elements of Smokey Mo's TX BBQ, facilitating the transition of the finance department as it has grown, including board of directors reporting, while also leading the company's franchising program. Anthony was the first administrative employee hired by the company and has held several positions with the company over his 14-year tenure. He has played a pivotal part in the expansion of Smokey Mo's from five to 16 units while still keeping the company true to its roots. Anthony held a significant role in the company's acquisition in 2019 as the lead on the sell-side, also supporting the development of Smokey Mo's first franchising disclosure document (FDD). While working for Smokey Mo's TX BBQ, Anthony obtained his master's degree in business administration from the University of Phoenix and has worked his way up the barbeque team ever since. In addition, Anthony has also earned the designation as a certified franchise executive (CFE). Anthony enjoys camping with his family and their two Great Danes, playing soccer and readingTom Clancy novels in his free time.