The Pit is LitTM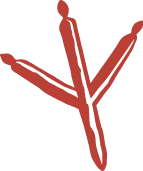 prototypical footprint 2,250-2,750 sq ft
AVERAGE YEARLY STORE SALES*
AVERAGE GUEST CHECK*
fast casual is one of the fastest growing segments in the industry

the pit's been lit since 2000.
The first Smokey Mo's BBQ opened in 2000 in Cedar Park, Texas, and was the quintessential small, family business. With a lot of hard work, the model gained traction, and within 7 years, the first franchise was born in San Antonio. If you're not keeping score, that gives us over 21 years of successful corporate operations and 14 solid years of franchising partnerships. Just saying, this ain't our first rodeo.
Prototype rendering - work in progress
What's made the Smokey Mo's BBQ concept so successful?
There's a lot to be said for timing
THE SMOKEY MO'S TX BBQ™ CULTURE
Smokey Mo's BBQ is a real-life American dream.
It all started with one small, family-run store in Cedar Park, Texas. So, as we grow, we think it's important to stay true to our roots and bring along the best of that heritage- our friendly, warm Texas atmosphere, freshly smoked meats, honest work, and our commitment to the communities around us. It is our hope that the "regulars" at every future Smokey Mo's will always be greeted by name. That's just the Smokey Mo's Way.
Vision
To be the best neighborhood BBQ in Texas.
Mission
We serve great tasting BBQ in a friendly way that keeps 'em coming back.
Core Values
Excellence: Be excellent. Own your results. Learn from mistakes. Take pride in our great food, our unrivaled hospitality and the cleanliness of our stores.
Teamwork: Be a team player. Show up for each other, have fun and act with empathy. We always work together to deliver a flawless guest experience.
Community: Be genuine and friendly. Smokey Mo's strives to be a good neighbor and make a positive difference in our communities.
Promises to our guests
Clean • Friendly • Quality • Accurate • Fast
Our current franchisee family has been a part of Smokey Mo's for years, and each has enjoyed a great deal of success. Here's what they have to say:
"Smokey Mo's BBQ has become a grand part of my family's life. The opportunity to become Franchisees has been one of the greatest decisions we have ever made. I am proud to represent and be a part of something we will continue to build."
"I knew I wanted to be an entrepreneur, but was never sure how I was going to make that happen. I started working for Smokey Mo's while in college and fell in love with the concept. Great neighborhood barbeque with an emphasis on being involved in the community. After being with the company for 5 years there was no question I wanted to be a franchise owner. Quality ingredients, great processes, and being a part of an amazing team has proven again and again that Smokey Mo's was the perfect choice for me and my family."
"I grew up in restaurants--watching my father manage them--so restaurants are my passion. Smokey Mo's dedication to quality and service is what drew me to the brand. We smoke our meats onsite everyday to ensure we have the best quality BBQ for our guests. And we have the ability to serve our communities, whether it's by making the day better for guests, or being able to help local schools and organizations. We are part of a brand and a business that we can be proud of."
HOW WE SUPPORT OUR FRANCHISE PARTNERS
The Smokey Mo's Way
Once you qualify and join the Smokey Mo's team, we'll teach you everything you need to know about The Smokey Mo's Way. Since your success is our success, we'll be committed to you every step of the way. Our proven system of operation created from years of experience is the key to a thriving Smokey Mo's.
Smokey Mo's Ideal Candidate
THE SMOKEY MO'S BBQ™ QUALIFICATION PROCESS
Once you've gotten the thumbs up to become a Smokey Mo's BBQ franchisee, we'll give you our all to teach you the Smokey Mo's Way of doing things. Like we said before, your success is our success and we'll be right there with you every step of the way. You can hang your hat on it.
As much as we wish this was as simple as a handshake, it's business, so all potential franchisees will go through our qualification process.
Inquire Now
Application
Initial phone conversation with our Qualification Specialist will get the ball rolling.
Candidate completes and returns Franchise Application.
Documentation must be enclosed with the Franchise Application to support the following:

Candidate must have a minimum of $200,000 in liquid assets per location.
Candidate must have $600,000 Investment Capability.
Please include statements (bank, stock, 401K) of the liquid $200K.

Qualification Specialist completes financial review of candidate's Franchise Application and conducts background investigation.
Franchise Disclosure Document
Franchise Disclosure Document (FDD) and Decision-Making Checklist mailed to candidate (Acknowledgement of Receipt page must be returned before proceeding to the next step).
Smokey Mo's BBQ Franchise Recruiter contacts candidate to discuss FDD and Decision-Making Checklist and schedules a face-to-face meeting. This is where the good old-fashioned handshake will come in.
Observation
Candidate meets face-to-face with Smokey Mo's BBQ Franchise Recruiter.
Candidate observes operating system in a Smokey Mo's for a 1 day. Sure hope you like brisket.
Candidate completes and returns their Business Plan to Franchise Recruiter.
Review
The Approval Committee reviews the candidate's file for the appropriate market.
Welcome to Smokey Mo's! Candidate is invited to Orientation for the following:

Signing of the Franchise Agreement
Payment of Franchise Fee
Discussion of pre-opening timeline
Set up initial training (Did somebody say, "Pitmaster"?)
Prototype rendering - work in progress
News
Smokey Mo's In The News
SA Live is the top-rated local afternoon variety show that features all the things that make living in San Antonio and South Texas great!

SA Live is the top-rated local afternoon variety show that features all the things that make living in San Antonio and South Texas great!

With more emerging restaurant brands jumping into franchising, here's what experts say are the must-dos, do-nots, and advice for newbies. Read full article here

In this episode of the Titans of Foodservice podcast, host Nick Portillo speaks with Craig Haley, President of Smokey Mo's Texas Barbecue. Craig shares his journey and insights into the food service industry. Starting as a delivery driver in high

Santikos Enterprises newest retail project will bring a unique amenity to those who frequent the Leon Creek Trail near UTSA on the Far Westside. Santikos real estate arm, city officials, and other project members broke ground Friday, August 4, on
Legal Disclaimer
*Figures reflect averages for the 4 franchisee-owned restaurants that opened before January 1, 2021, as published in Item 19 of our March 2022 Franchise Disclosure Document. Regarding the figures for the period from January 1, 2021 through December 31, 2021, of these 4 restaurants, 1 (25%) had lower costs of goods sold, 2 (50%) had lower labor costs and 2 (50%) had a higher ticket average during the reported period. Regarding the figures for the period from March 1, 2021 through February 28, 2022, of these 4 restaurants, 2 (50%) had higher net sales during the reported period. A new franchisee's results may differ from the represented performance. There is no assurance that you will do as well and you must accept that risk. This advertisement is not intended as an offer to sell, or the solicitation of an offer to buy, a franchise. An offering is made by Franchise Disclosure Document only.
Information made available through this web site regarding the Smokey Mo's BBQ franchise opportunity is for general information only and is not intended to be a franchise offer. Offers are made only after delivery of an effective Franchise Disclosure Document in compliance with applicable federal and state laws. None of the communications made through this web site should be construed as an offer to sell any Smokey Mo's BBQ franchises in, nor is any such communication directed to the residents of, any jurisdiction requiring registration of the franchise before it is offered and sold in that jurisdiction. No Smokey Mo's BBQ franchises will be sold to any resident of such jurisdiction until the offering has been exempted from the requirements of, or duly registered in and declared effective by, such jurisdiction and the required Franchise Disclosure Document has been delivered to the prospective franchisee before the sale in compliance with applicable law.
Pre-Disclosure: 
Assuming you qualify as a prospective franchisee of Smokey Mo's BBQ, we may provide you with a Franchise Disclosure Document in hard copy or electronic format. If the Franchise Disclosure Document is furnished electronically, it will be provided in a Portable Document Format (PDF) file. You must use the Adobe Acrobat program in order to open and view this type of electronic file.