Smokey Mo's Texas-Style Neighborhood BBQ
Our Story
With 18 locations throughout Central Texas, Smokey Mo's BBQ has been serving up some of the best barbeque for over 20 years.
Smoked In-House
Smokey Mo's BBQ smokes all our meat in house, low and slow, each and every day. Not everybody can say that.
Neighborhood BBQ
Serving up all the traditional Texas BBQ favorites like brisket, ribs, link sausage, potato salad, mac & cheese and coleslaw.
Friendly
We're all about the warm Texas welcome. Even if you're not a regular yet, you'll always be treated like one.
Gettin' Local
Smokey Mo's strives to be a real good neighbor and make a positive difference in all our local communities.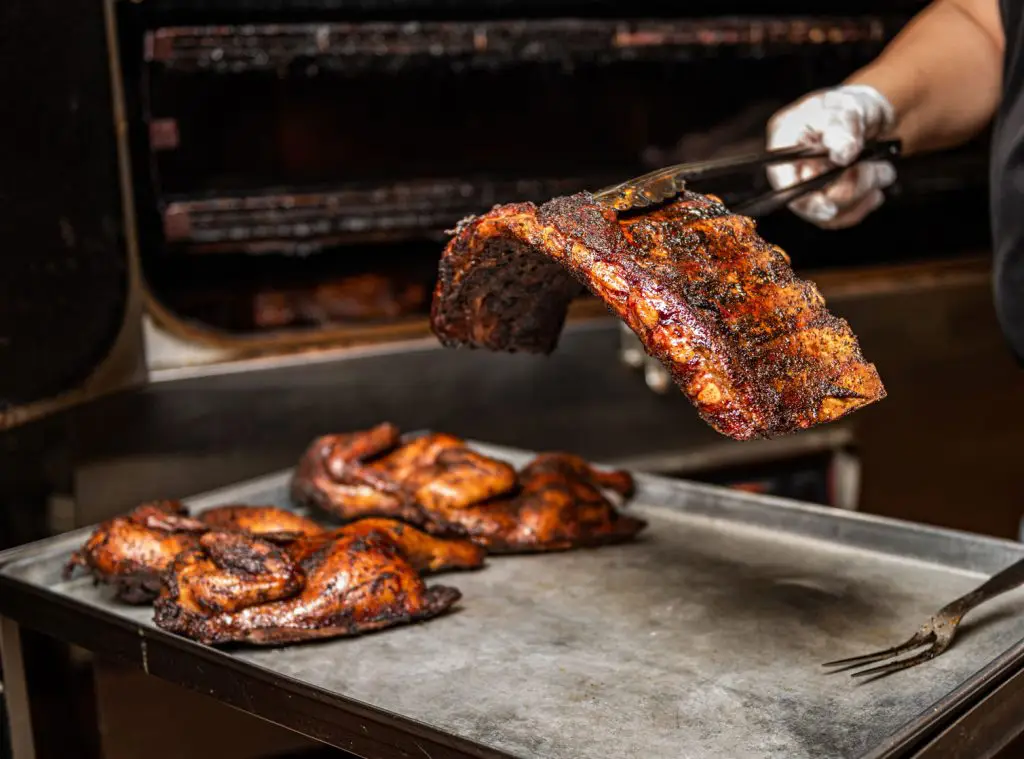 What makes Smokey Mo's a great BBQ joint?
At Smokey Mo's, not much has changed since the beginning. Although we've grown to 18 BBQ stores throughout Central Texas, we're still known for our great BBQ staples and friendly service. Our signature smoked brisket still stays on the pit for 12 to 14 hours. Sure, we've had to bend with the times and offer things like fast family meals, BBQ take out and BBQ drive thrus, but we've always kept to our roots.
These days, what really sets Smokey Mo's apart is that we smoke all our meats in-house, each and every day. We use Post Oak wood, which, of course, is the traditional wood of any self-respecting Texas BBQ joint. It keeps the smokiness nice and mild so the flavor of the meat can shine. Check out our other smoked meat menu items.
The Original Smokey Mo – Morris Melchor
After 30 years in the barbecue business, Morris Melchor, aka, Mo, and his wife, Lisa, followed their dream and opened the first Smokey Mo's in Cedar Park, Texas. It's a local neighborhood BBQ restaurant, pure and simple. That store's character and our homestyle food are due to our humble roots as a family BBQ business. In fact, over the years, all five of  their sons have worked in the restaurants in one capacity or another.
When he started Smokey Mo's BBQ, not only did Mo bring his years of expertise from working in BBQ restaurants, he developed his own recipes and methods. Our smoked brisket, made with Mo's proprietary rub, remains a guest favorite to this day. And, if you happen to be looking for some good BBQ sides, Smokey Mo's is still cooking up Lisa's creamed corn recipe. Sounds good right about now, doesn't it? Order your BBQ online, and we'll get it ready for you.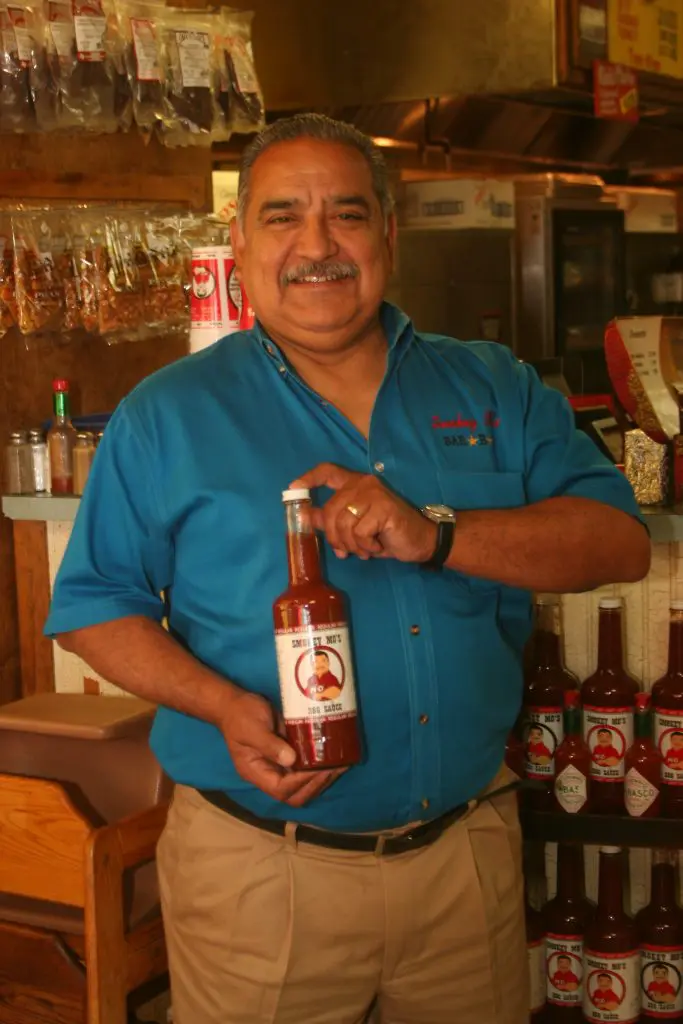 The Smokey Mo's Community
Keeping it Local
Serving our local communities has been part of Smokey Mo's culture since the very beginning. Mo made sure of that. Starting with the first store in Cedar Park, Smokey Mo's has made donations to local schools, churches, sports teams, nonprofits and national organizations such as Breast Cancer Research and the Muscular Dystrophy Association. For years now, Smokey Mo's has been the title sponsor of the Cedar Fest Cook-Off. That's where we really get to show our passion for smokin' some of the best BBQ in Texas.
Support Local